(Northeast Minneapolis, Minneapolis, MN)
Scooter's 1634th bar, first visited in 2023.


When I was 10 years old, Navin R. Johnson (and his family) taught me "
Don't trust Whitey
". But this is an awesome looking dive bar and their online menu showed a cocktail I had been looking forward to for weeks while planning this trip, so I was absolutely going to take my chances!
Bartender: "What can I get for you?"
Me: "Oh, the Maple Bacon Old Fashioned. I came here specifically for that!"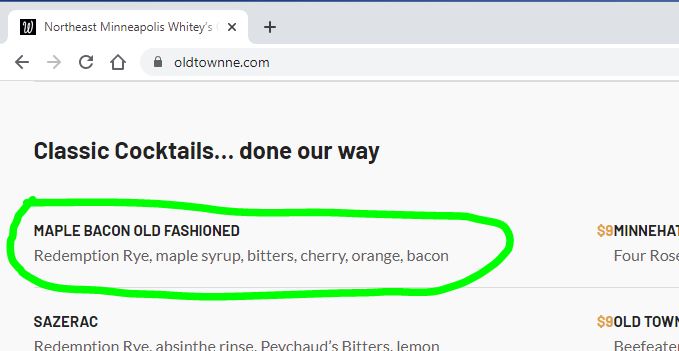 Bartender: "Oohhhh, I'm sorry, you must have looked at our online menu. That is horribly out of date. We don't have that anymore."
NOOOO!!!! NAVIN WAS RIGHT!!!!! DON'T TRUST WHITEY!!!!
Bartender: "The espresso martini is pretty good."
Me: "Ok, I'll take that!"
Bartender: "Oops, we're out of martini glasses. Is a wine glass okay?"
Me: "Sure, as long as it's still the same amount."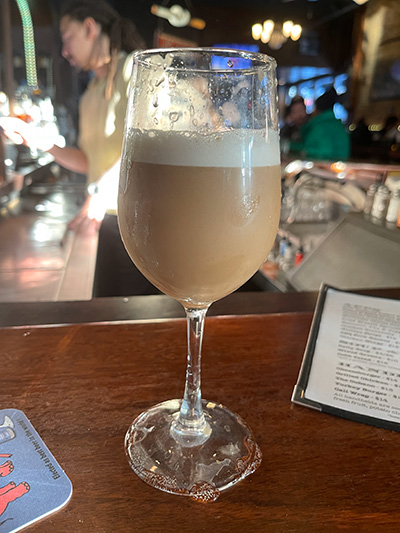 Don't worry, Trey Westbrook, despite this being named "Probably The Best Espresso Martini In The Whole World", yours is still better.

Other pics from this visit: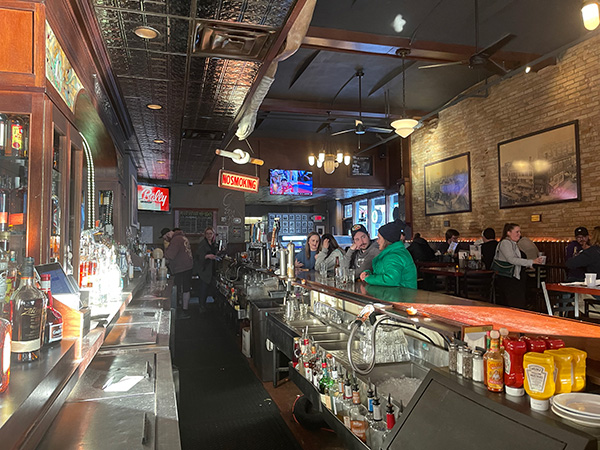 I was hungry but wanted something quick, so I got the fried walleye strips appetizer.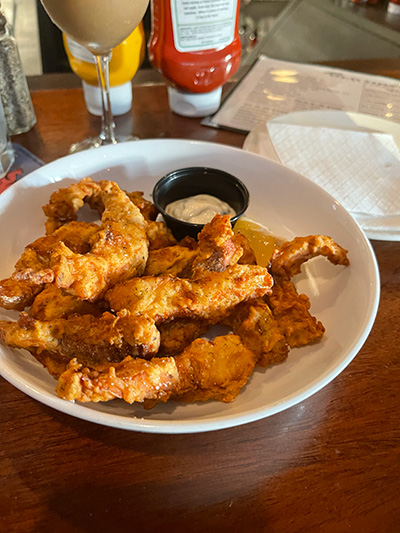 Technically this is a trough, but only if you and your very close friend are more slender than most. For those of us with BMIs over about 6, this is effectively just a wide urinal.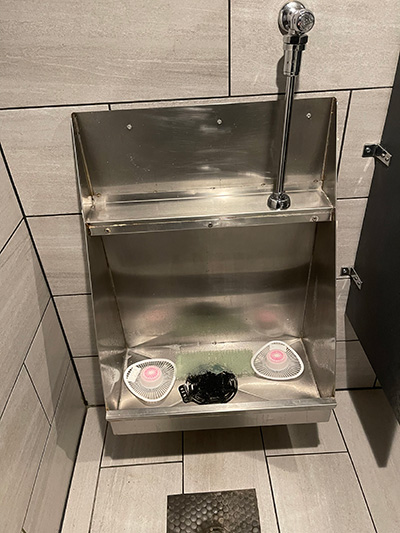 400 E Hennepin Ave
Minneapolis, MN 55414
United States
[launch map]
(612) 623-9478
Visit Web Site