(Northeast Minneapolis, Minneapolis, MN)
Scooter's 1632nd bar, first visited in 2023.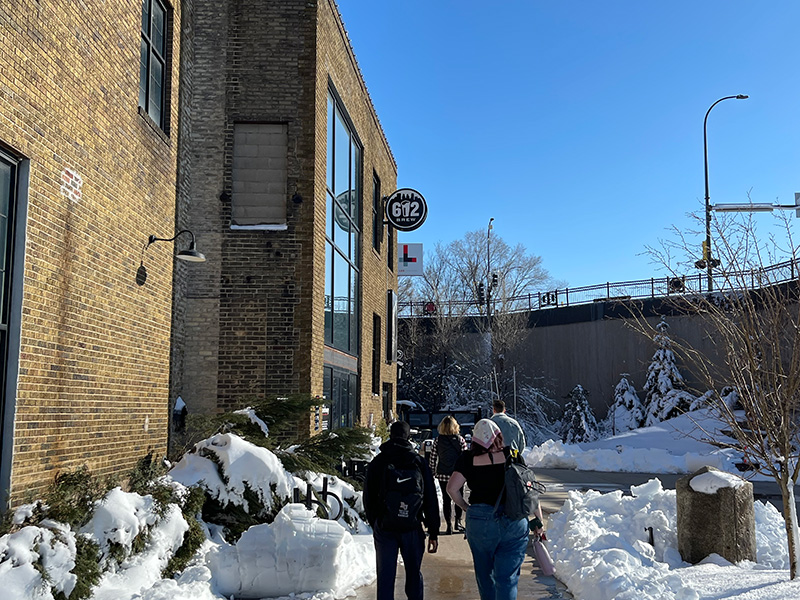 This brewery is one of several tenants in a larger commercial building, and the common restroom shared by them all must have had some abuse in the past because it's now protected by an access code available in the brewery.
Much of the menu was stuff I just wasn't in the mood for at that moment, so rather than getting a few small pours I opted for a full pour of Stout And About (a stout, duh).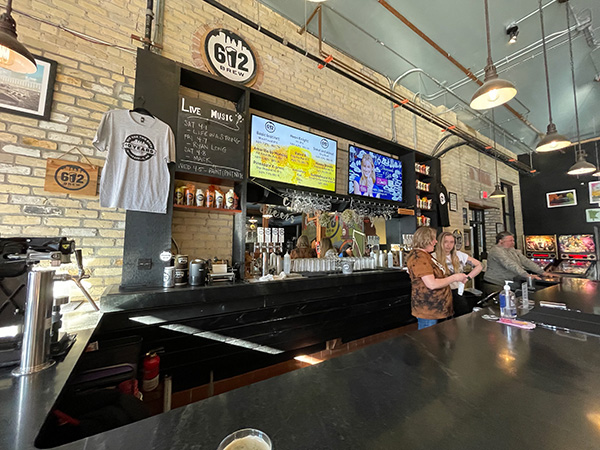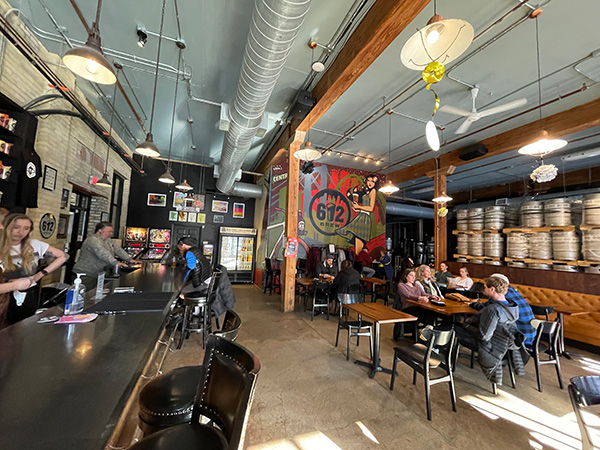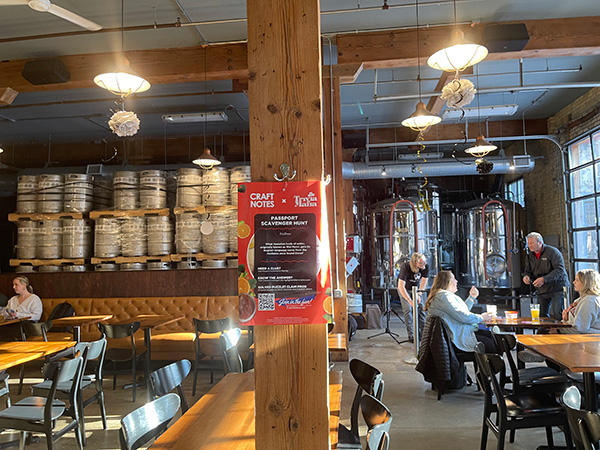 This picture was specifically to remind me that yes, there is outdoor seating, but for obvious reasons no one was using it today: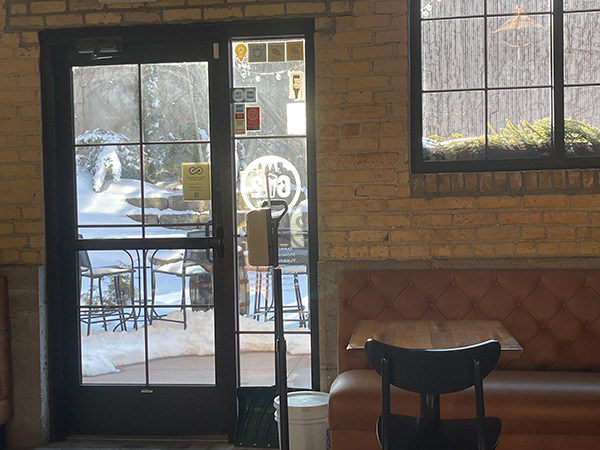 945 Broadway St NE Suite 188
Minneapolis, MN 55413
United States
[launch map]
(612) 930-4606
Visit Web Site