(North Side, Minneapolis, MN)
Closed, but a new bar has opened in the same location.
Painted lime green, redecorated with a zombie theme, shows horror movies, and now called "Donny Dirks Zombie Den".
Scooter's 159th bar, first visited in 2006.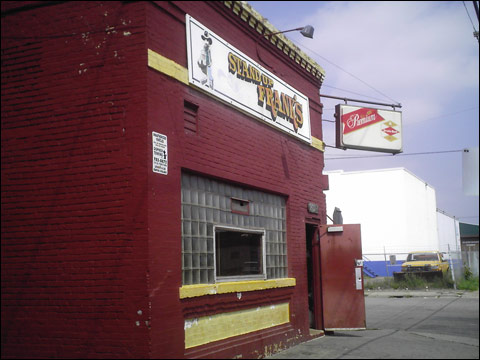 This was a classic old building with a great age-worn bar that ran the length of the building. It featured a dark, ornate ceiling, antique cash registers, and the first coin-operated bumper pool table we'd ever seen. Brandon wanted to get a picture of the pool table but two people were using it as a table to read the paper. So Brandon went over to ask them if he could get a shot, and that's how we met Gary and Laura. They were incredibly nice and told us about the neighborhood we were in and places we should check out later, including the stop were we would get lunch that we would have completely missed if not for them. They explained that these bars open early to serve third-shift blue-collar workers, and that by evening it would be an entirely different kind of crowd here. Gary bought us a shot of chilled Vodka that was really good but we could not finish — but apparently when you buy a shot here it comes with a refill.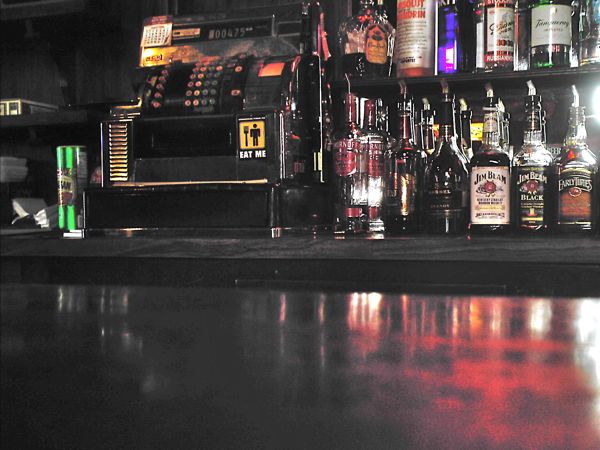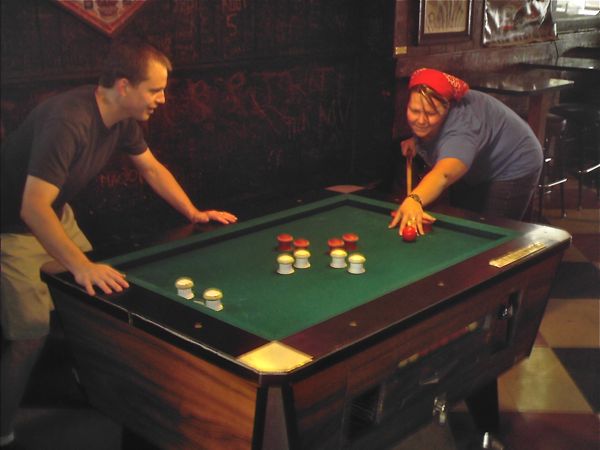 2027 2nd St N
Minneapolis, MN 55411
US
[launch map]