(Downtown, Hermann, MO)
Scooter's 1681st bar, first visited in 2023.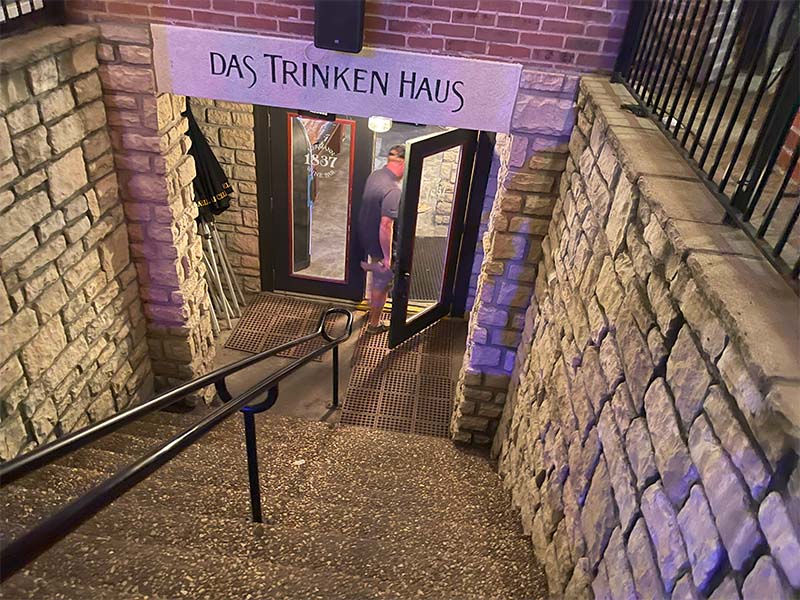 This historic bar (lots of memorabilia) is located in the basement of a downtown hotel (the Hermann Crown Suites). There is also a courtyard at street level and food available from a grill on the opposite side of the courtyard. Live music was happening in the courtyard this weekend but performers also sometimes play inside.
We started to come here Friday night but it was too crowded and noisy, tonight it was a somewhat more relaxed environment.
I don't remember what the cocktail was that I got, and unfortunately I didn't snap a pic of the menu so I might never know what it was.
The lat/lon given here (map marker) is the location of the stairs down to the cellar bar.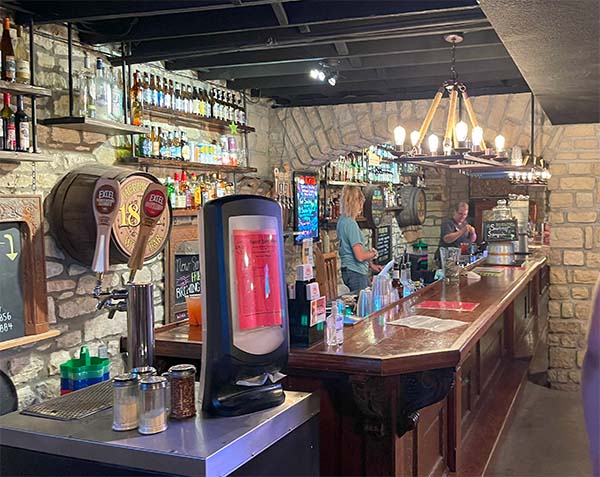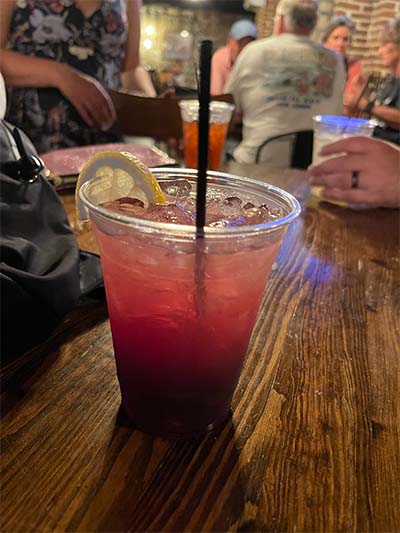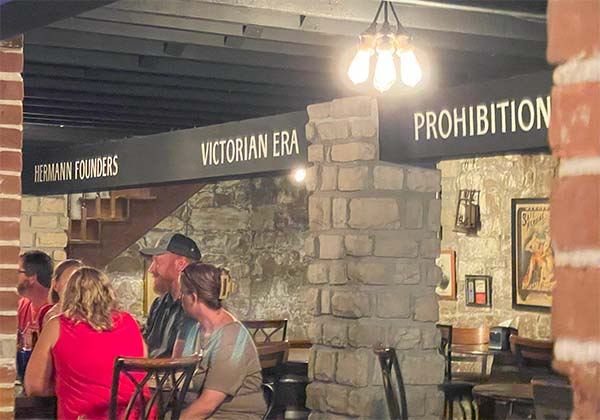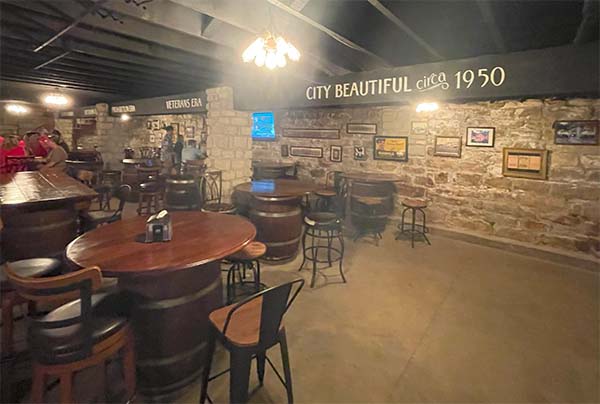 403 Market St.
Hermann, MO 65041
US
[launch map]
+15734862662
Visit Web Site