(Downtown, Hermann, MO)
Scooter's 1685th bar, first visited in 2023.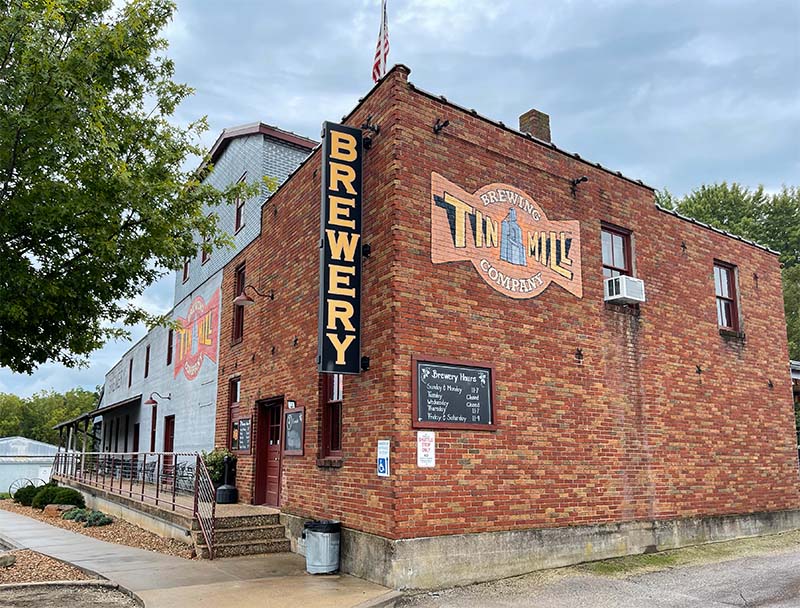 After we revisited Stone Creek to finish what we ran out of time for yesterday, the rest of the gang was hungry. But I still had unfinished business since I had not been to the local brewery yet, so I split off from the group to come over here myself.
They don't do flights, but I still wanted to try a couple of different things. U had the Hoppy Vienna Lager and the White Oak Port Porter.
This is a spacious brewery, with three levels + a large outdoor seating area. It's set up with a self-guided tour.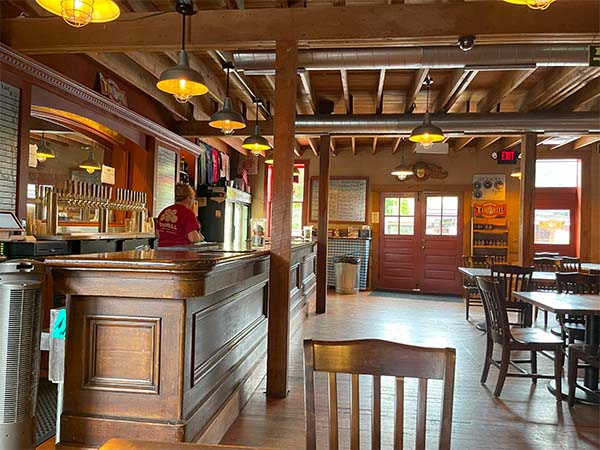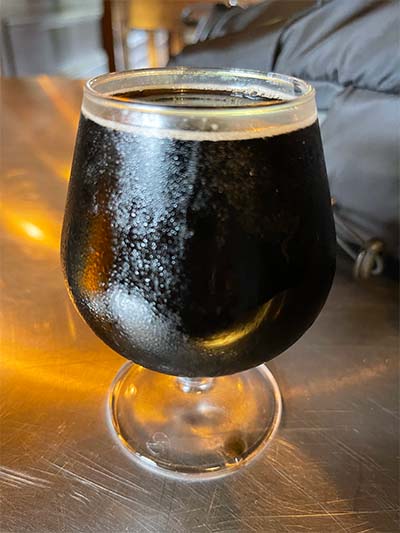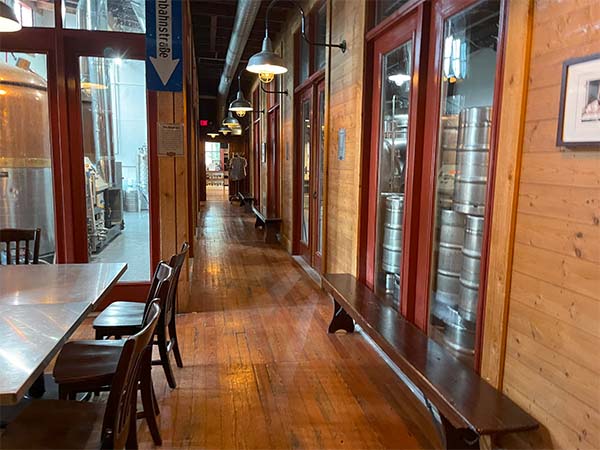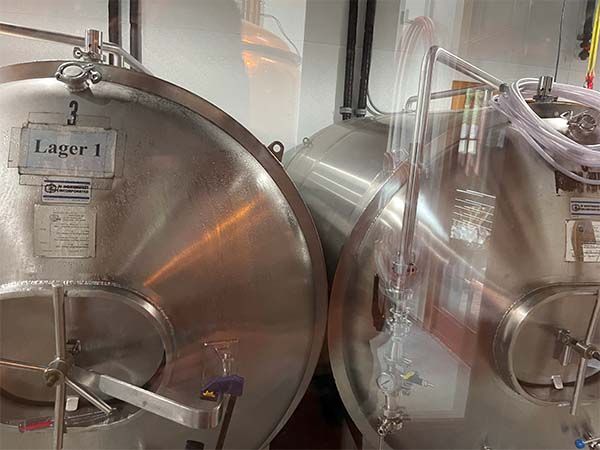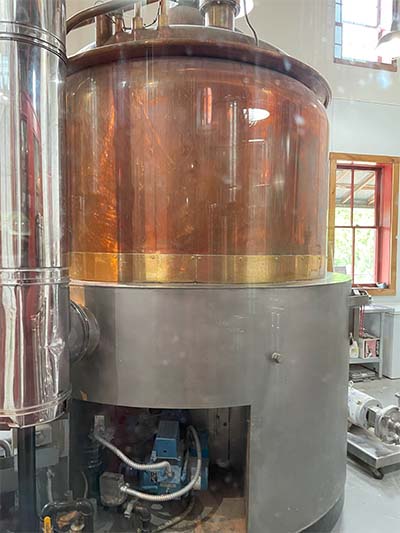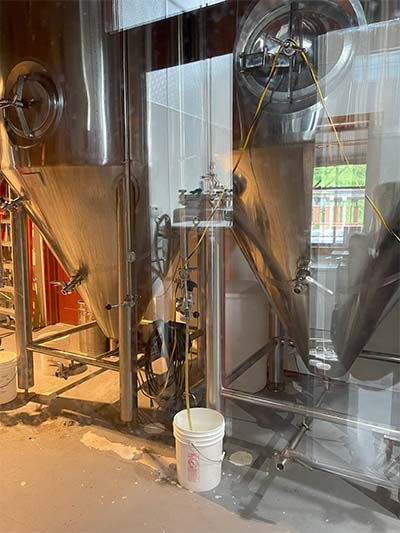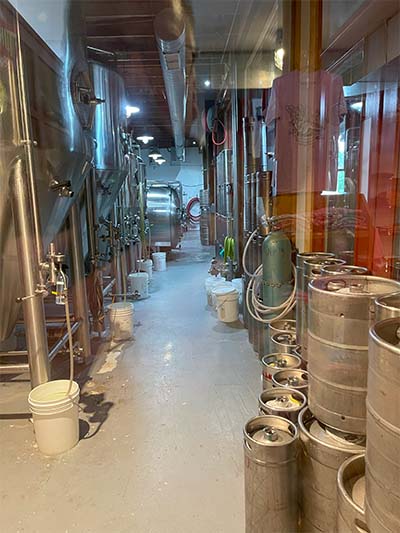 Part of the building's ancient elevator.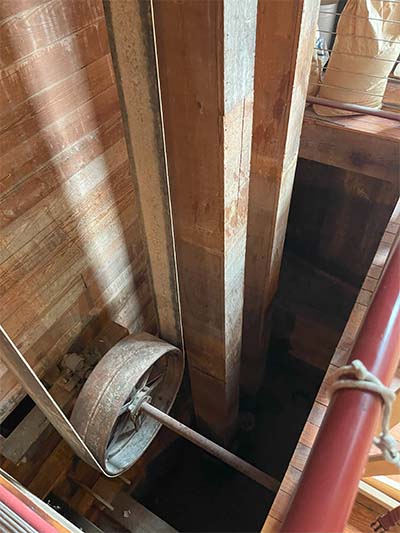 Part of the building's ancient elevator. The belt goes up to a motor room in the attic.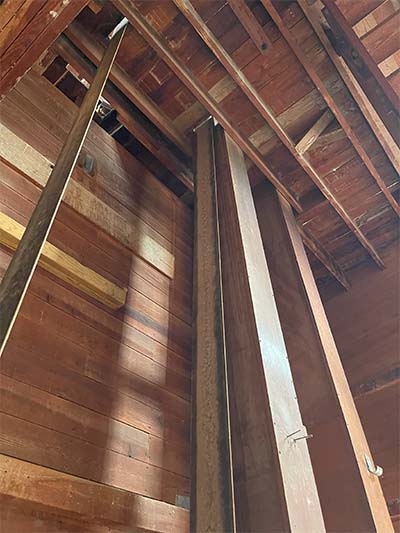 Stairs to the upper level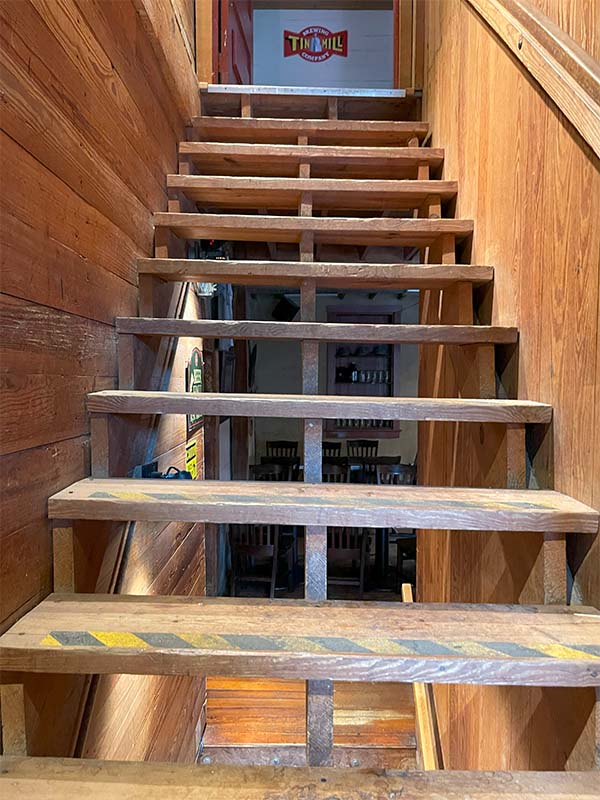 Upoper level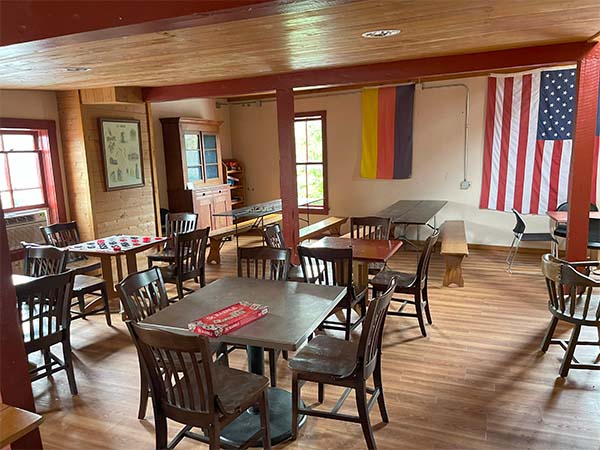 Stairs to the attic space where the elevator motor is located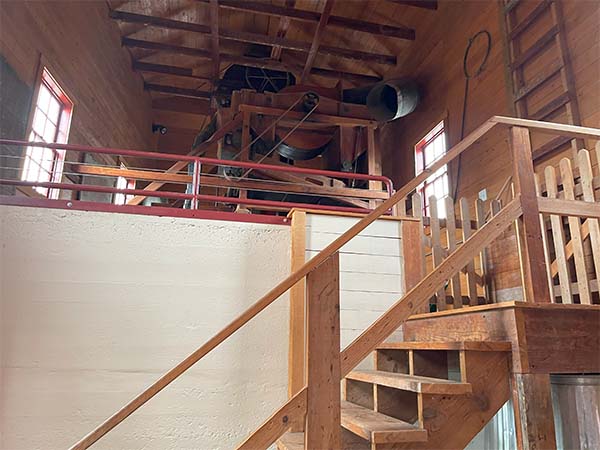 The elevator motor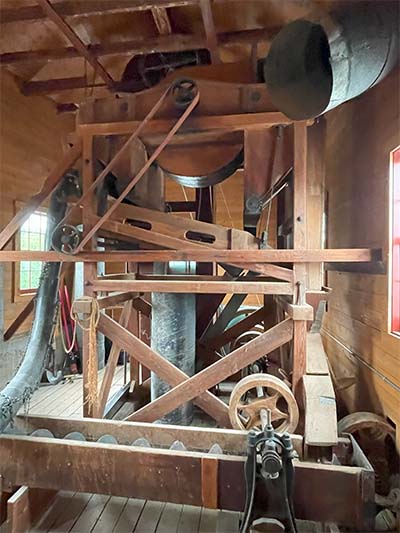 Stairs to the basement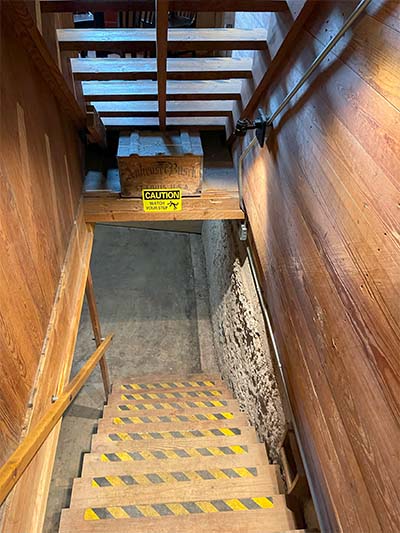 Basement beer hall ertrance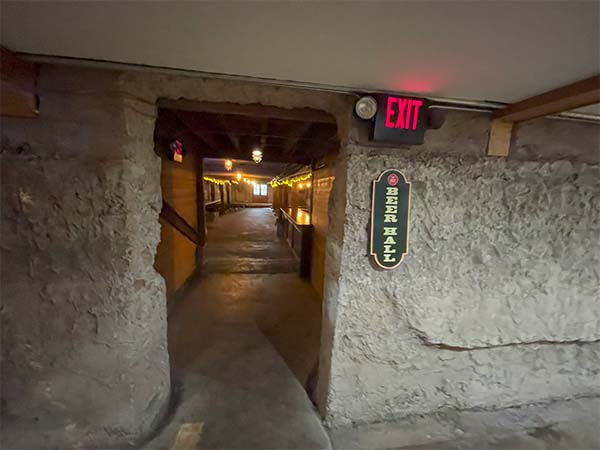 Basement beer hall

Basement beer hall – unfortunately I didn't notice this picture was crap until later on the train.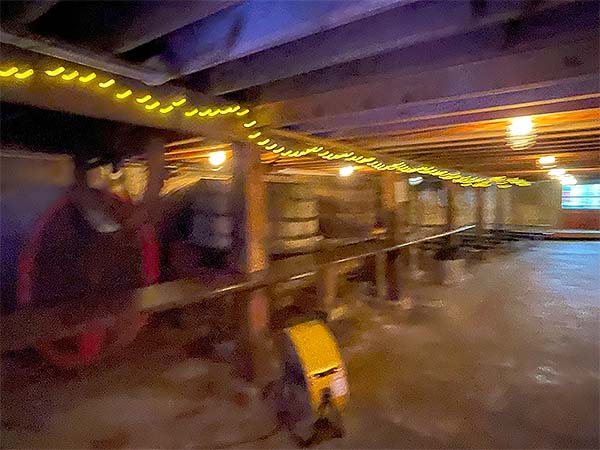 The restrooms (located in the basement) are massive. The guy who came in behind me (after I put the phone away, so he didn't see me taking a pic so that's not the reason) was scared to use these.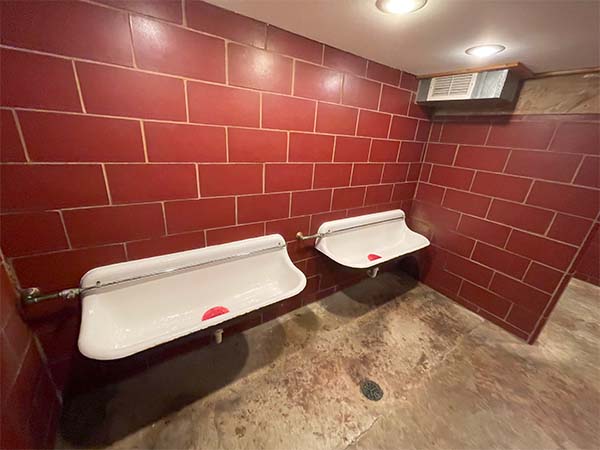 114 Gutenberg St,
Hermann, MO 65041
US
[launch map]
+15734862275
Visit Web Site