(Fayetteville, AR)

1946 N Birch Ave, Fayetteville, AR 72703
Scooter's 1400th bar, first visited in 2019.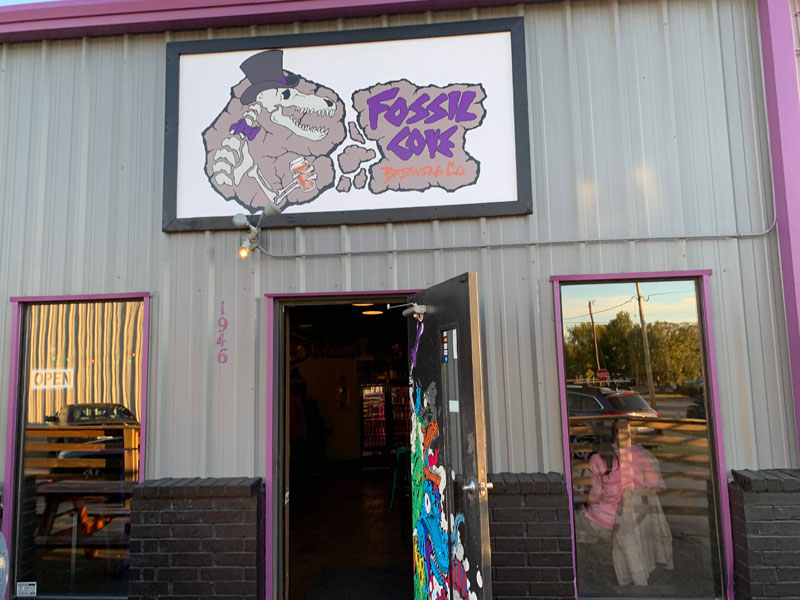 I didn't realize that this was such a short distance from the previous brewery, so I apologized to the Uber driver for such a short trip. There was a private party underway in the back room, and this place was hopping both inside and out. I was able to find a spot sitting at a barrel that had a really high stool forcing me to hunch over to pick up each snifter.
Of course, two sips into the first beer, I had to use the restroom. I was relieved (after I was relieved) to return and find my flight still there as I had no one with me to guard it.
I had the Orange Cream Ale, the T-Rex Tripel, the IPA #3, the La Brea Brown, and the Oatty Stout.
This was the beginning of my downfall. I remember everything about my visit here right up to taking my empty glassware back to the bar. I remember my Uber pulling into the parking lot, I remember nothing about the actual ride to the subsequent brewery except that I couldn't get my seatbelt to latch so, just like in a similar infamous incident in Madison, WI a few years ago, I held it in place with my hand like a drunken idiot.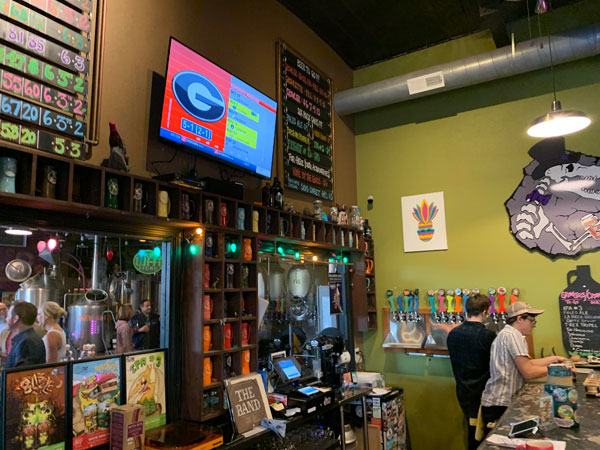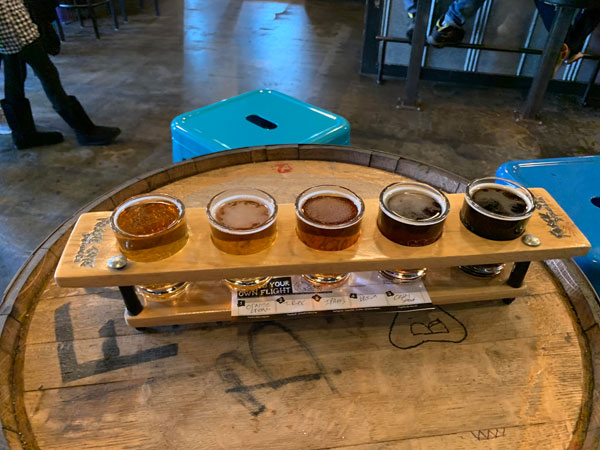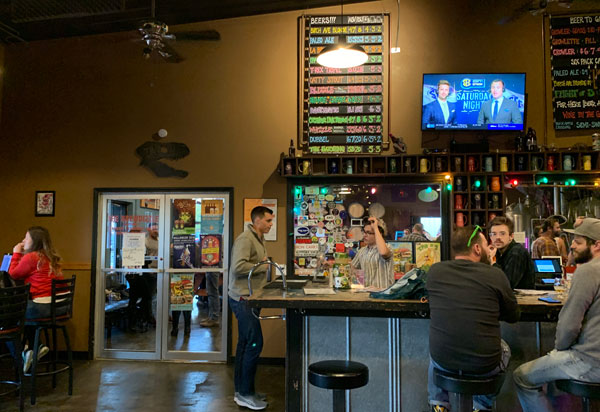 1946 N Birch Ave
Fayetteville, AR 72703
United States
[launch map]
(479) 445-6050
Visit Web Site