(Downtown, Fayetteville, AR)
Scooter's 1403rd bar, first visited in 2019.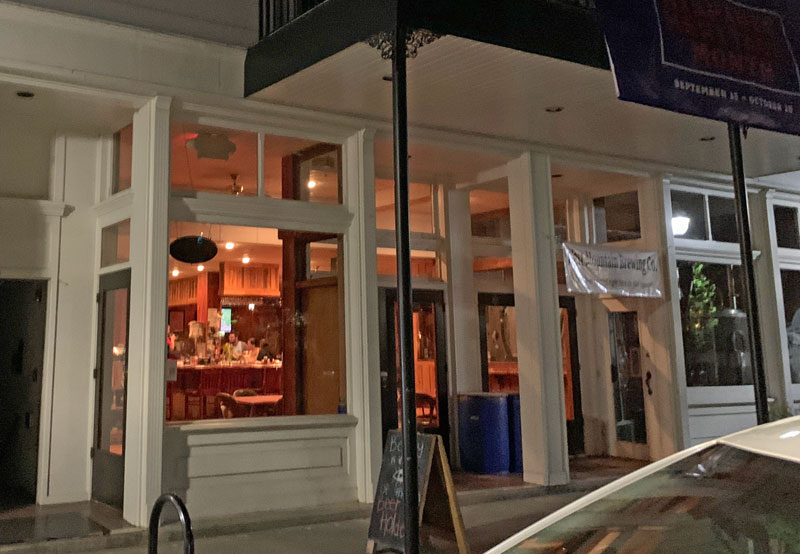 This
should
have been a 5-minute walk from the previous brewery.
But my Uber ride to Crisis Brewing followed a different route from what I had expected when I studied the map earlier.
Oh, and by now I was drunk.
So as soon as I stepped out of Crisis Brewing I was disoriented, and immediately started off in the wrong direction.
A wrong direction that happened to be downhill. Unbeknownst to me, I needed to have been going uphill.
After about 15 minutes I realized I really should have been there by now and that nothing looked right. I checked the map and saw how far off course I was. I turned around and started backtracking uphill. Staggering and swaying. With constant oncoming traffic that caused me to feel like everyone driving past was laughing at me.
I'm not sure the exact route I took, but I finally found the downtown square. But my now I was seriously turned-around from the direction I'd expected to enter the square.
I finally found the block West Mountain Brewing was on, but I couldn't find a business by that name. I circled all the way around the block looking for it. Finally, almost back where I started.
That's when I saw a sign for Tiny Tim's Pizza, and I remembered that both places shared the same Facebook page. So I went on inside and had a seat at the bar.
"We're closing up," the bartender said, "but you can follow that hallway around and go to the place next door." In retrospect, after figuring out that it was only about 8:45pm on a Saturday night, I'm unsure whether he was telling the truth or just didn't want to deal with the obviously drunk guy.

I made my way to the back of the restaurant and turned down the hallway. After a stop to use the restroom I continued down the hall and found myself, finally, in the actual West Mountain Brewing.
What should have been a 5-minute walk of maybe about a thousand feet had turned into 40 minutes and well over a mile. But I was finally here!
Alas, they did not do flights. So I found the one beer I figured I'd enjoy the most, their Irish Stout, to have as my point. It was a very, very, very slow pour, but it was worth the wait.
I also had a small pizza (ate the whole thing), and in chatting with the bartender we found out we both grew up in the same neighborhood back in the KC suburbs, although separated in time by 20+ years. That was pretty cool.
When I left I turned around to take the picture of the front and discovered one of the reasons I had trouble finding it even once I'd arrived on the block, the sign was unlit and in the shadows.
I had originally intended to go to three more places in the square, but I was still coherent enough to know that I needed to be done. When I hit the Uber button I failed to notice just how close she was, so even though I immediately stepped out the door and took the picture of the front, when I turned to look down the street waiting for her arrival I was startled by a tap of the horn and whirled around to see her already parked in the spot right next to where I was standing.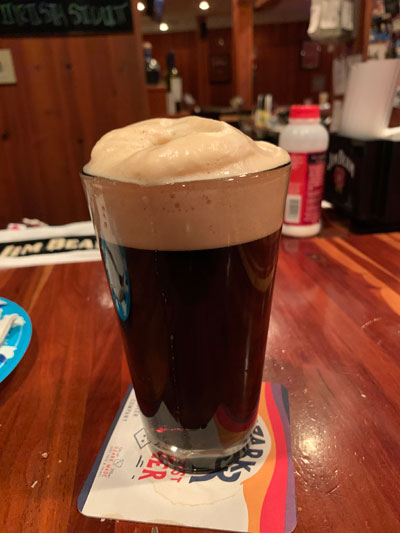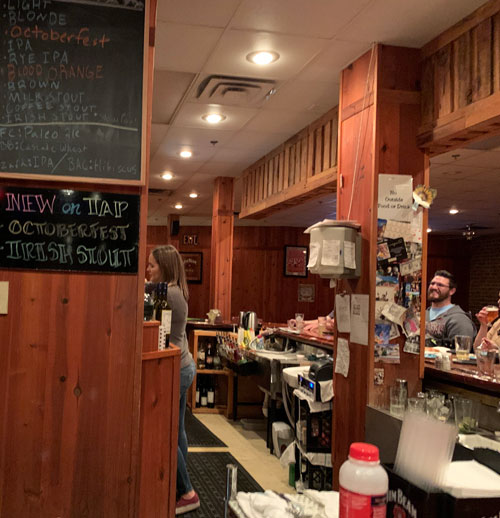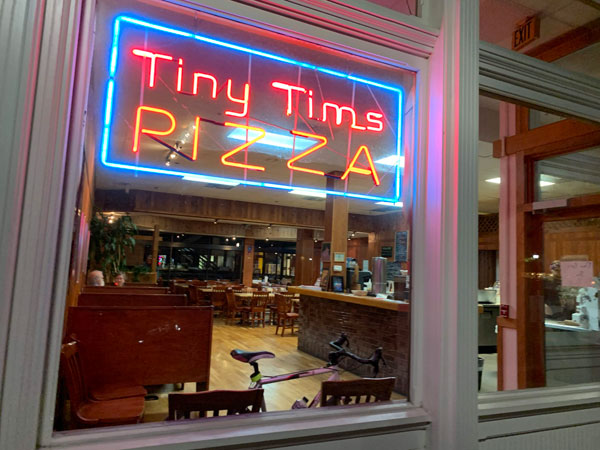 21 W Mountain St
Fayetteville, AR 72701
United States
[launch map]
(479) 442-9090
Visit Web Site