(Downtown, Bentonville, AR)
Scooter's 1392nd bar, first visited in 2019.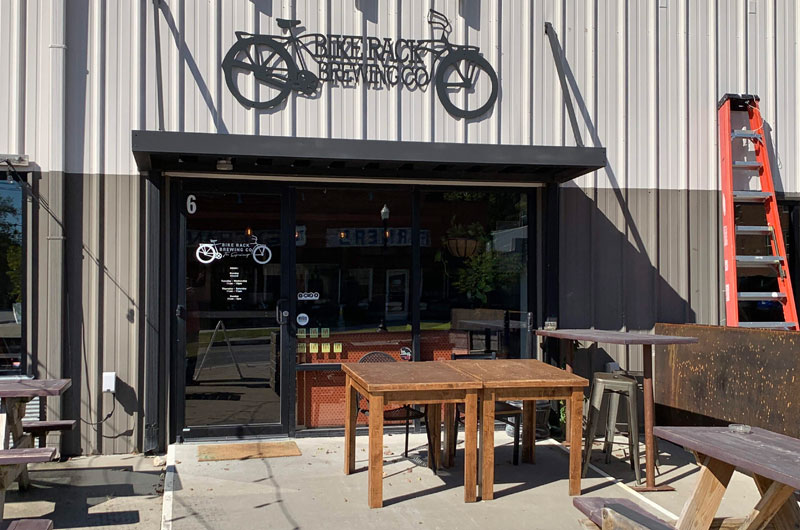 This is a teeny-tiny brewery attached to the neighboring Pedaler's Pub (which I didn't visit due to wanting to focus on breweries today).
There's only a couple of spots at the bar, and seating for maybe 10-12 (depending on size) over in the seating area. At a 6'3″ behemoth, it was a bit of a challenge for me.

The outdoor seating area doubles the available space, but it was too cold this particular morning to sit outside.
There are three Bike Rack locations, and this one focuses on small batch brews. I had the Devil's Den Double IPA and the Patch Kit (Ambler lager).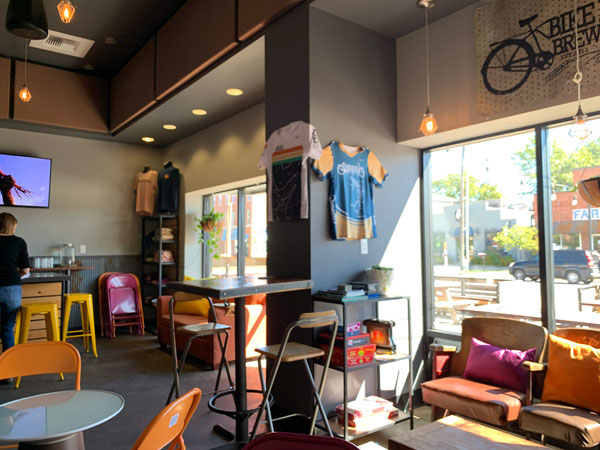 410 SW A St
Bentonville, AR 72712
US
[launch map]
(479) 268-6648
Visit Web Site