(Lanagan, MO)
Scooter's 1408th bar, first visited in 2019.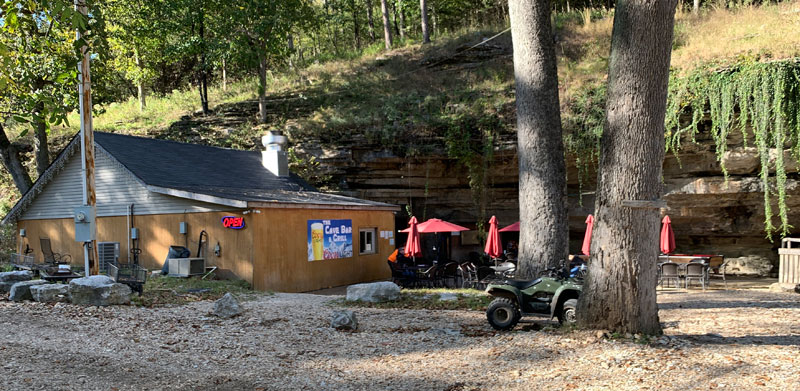 How's this for something different, a biker bar that's actually in a cave!
My original plan was to eat lunch here, but I'd already lost an hour due to backtracking out of my way to Saddlebock Brewery down in Springdale. So to get back on schedule (I wanted to be home in time for the season premiere of The Walking Dead, I decided to just have a beer here (Guinness) and also scratch the dive bar in Carthage I'd planned to visit on my way back.
I was here in the dead zone between lunch and dinner, so it was just me and a handful of bikers… though it sounded like quite a few more were on their way but hadn't arrived before I left.
The building seen in the photo is the kitchen and the restrooms. The bar and the main dining room are literally inside a cave in the cliff, while outside is a sprawling seating area with your choice of sitting out among the trees or under the cliff overhang behind the vines. In-between is a transition zone where water drips on you.
There's an awesome goat that lives here too, with a feed dispenser nearby if you want to hand-feed it. (Actually there may be more than one, I just saw the one in the last photo below.)
This is a place I definitely want to come back to and stay longer.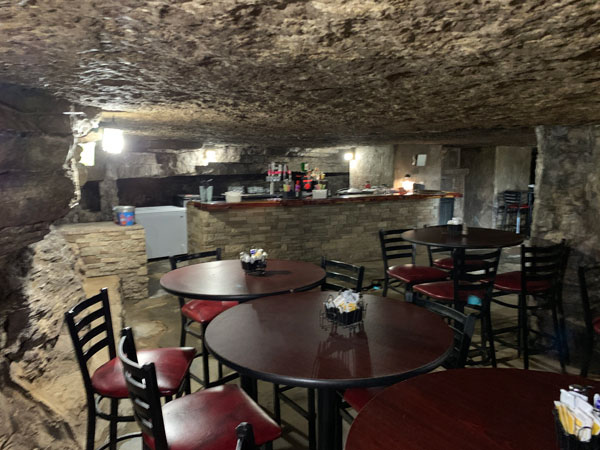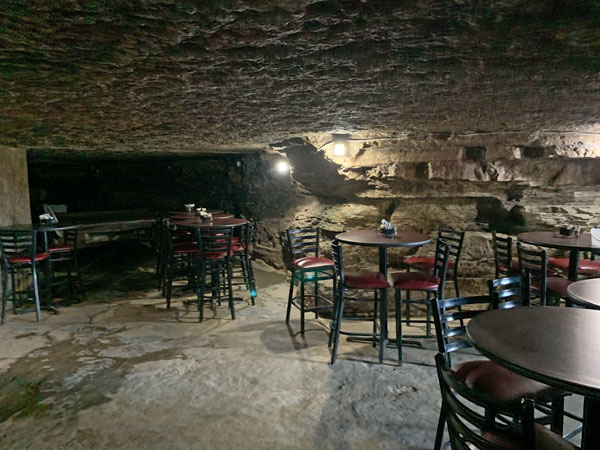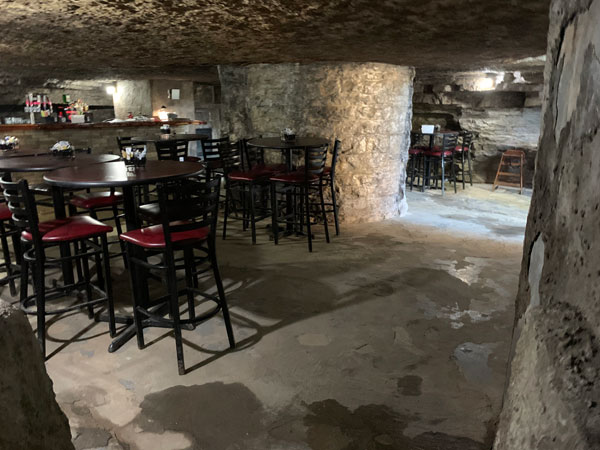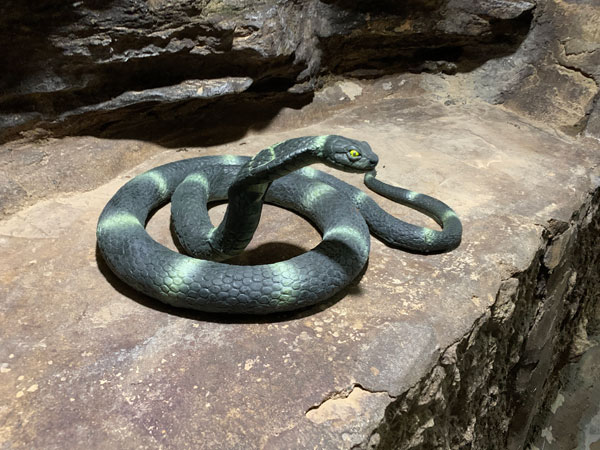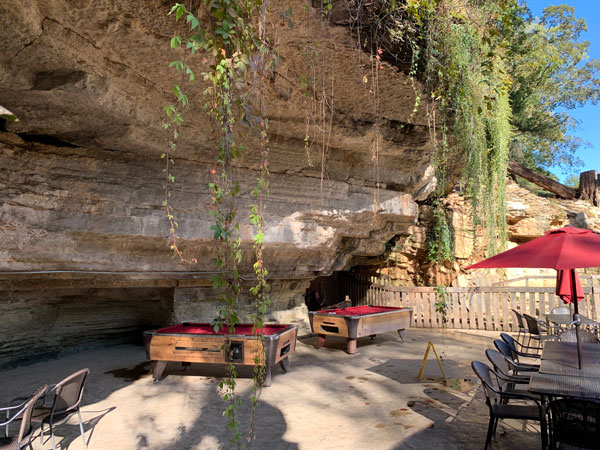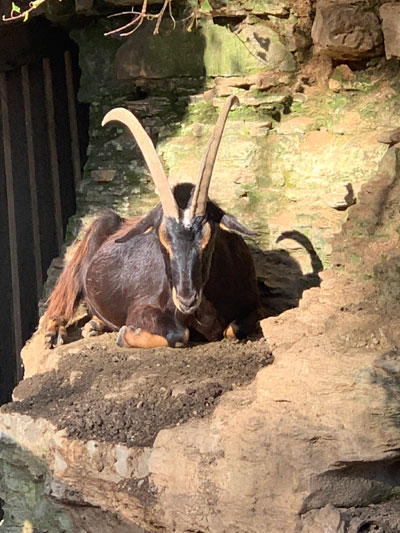 313 S Main
Lanagan, MO 64847
United States
[launch map]
(417) 454-5933
Visit Web Site