(Downtown, Rogers, AR)
Scooter's 1394th bar, first visited in 2019.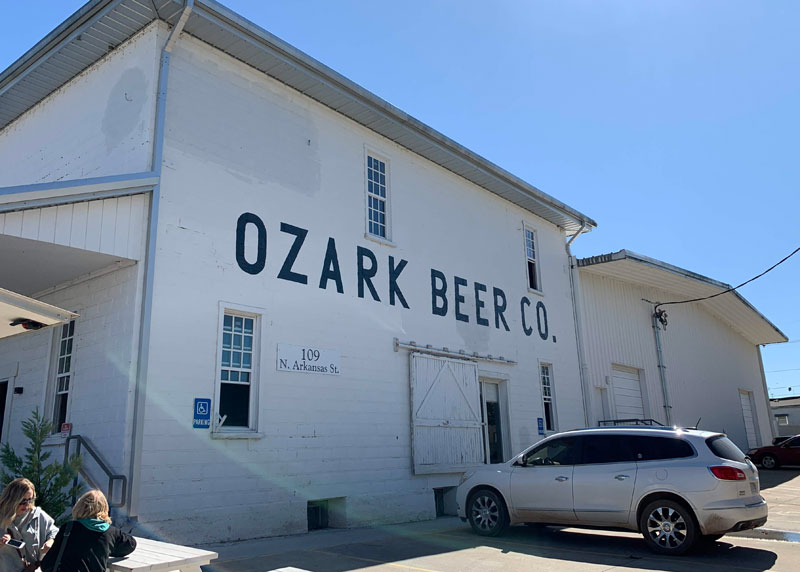 Route-wise this should not have been my next brewery, but because it was still early in the day I had to do a little backtracking due to opening times. That's okay, I hadn't had breakfast yet so the food truck outside provided me with a much-needed lunch.
It doesn't look it from my photos, but there were probably around 20 people here. There's just quite a bit of room (inside and out) for them to spread out.
I had the Onyx Coffee Stout, The Momentary Lager (made with honeysuckle and elderflower, a collaboration with a local art museum), their IPA, and their Cream Stout.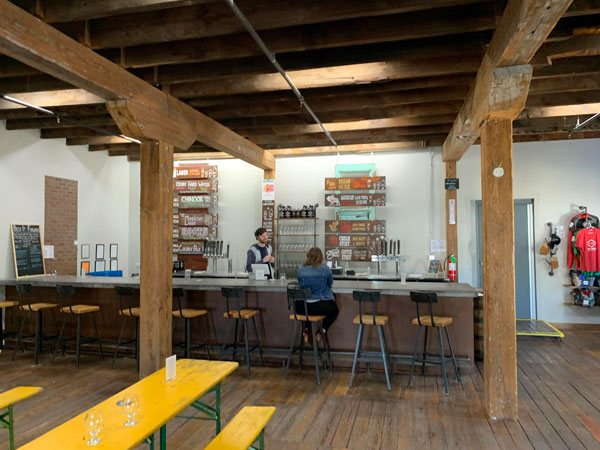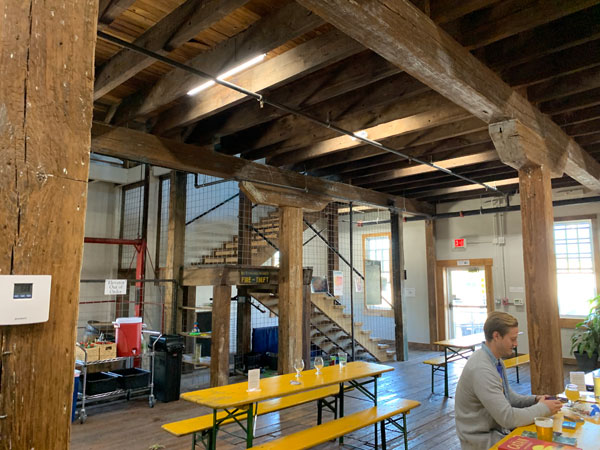 While I was eating my lunch I scooted my flight off to the side. Butsomeone came in and sat down beside me, so I had to scoot my flight back out of his way as he sat down. A moment later he asked the bartender, "Do you have flights?"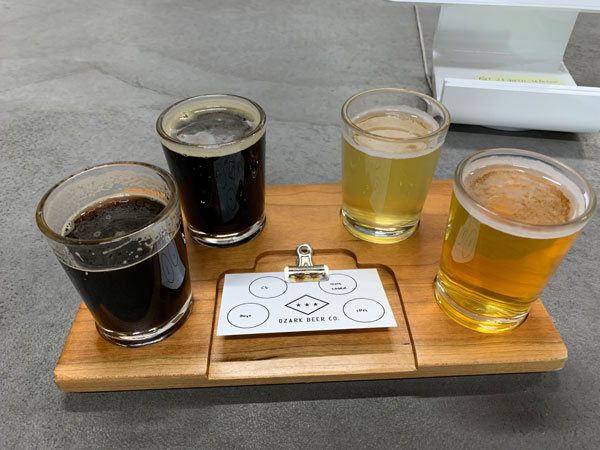 109 N Arkansas Rd
Rogers, AR 72756
US
[launch map]
(479) 636-2337
Visit Web Site