(Lemon Creek, Juneau, AK)
Scooter's 1656th bar, first visited in 2023.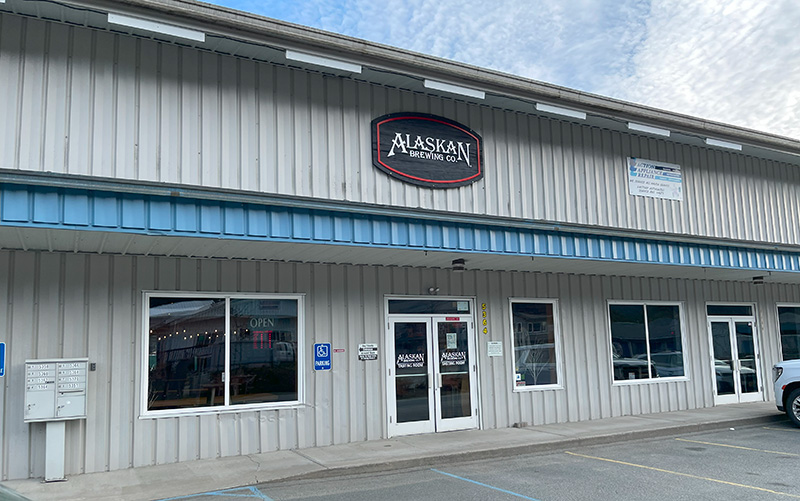 I didn't realize the main tap room closes at 7pm and just barely made it in time to be able to get anything at all on my last night in Juneau.
The tap room is in a plain-looking corrugated steel building in an industrial area, if you were just driving by you might never notice or imagine that such a landmark destination brewery would be located here.
There are two main indoor seating areas, a patio out back, a gift shop, and a walk-in cold beer cave. There's no food directly, but they do have food trucks (not operating during my visit).
I was too late to be able to get a crowler but did get to enjoy two beers not found back home as well as buy some merchandise. I had the Oaked Amber With Coffee Brown and the Chocolate Cake Stout.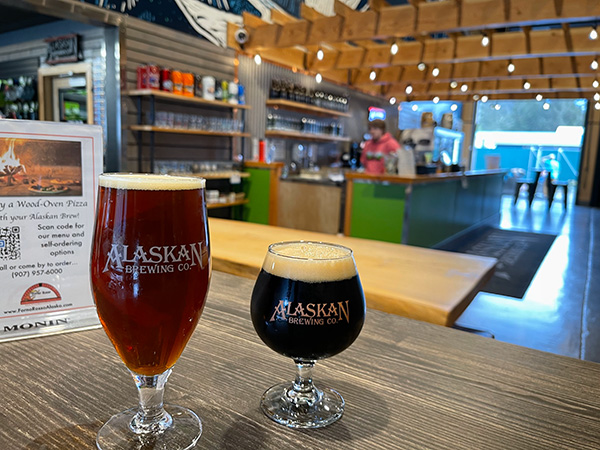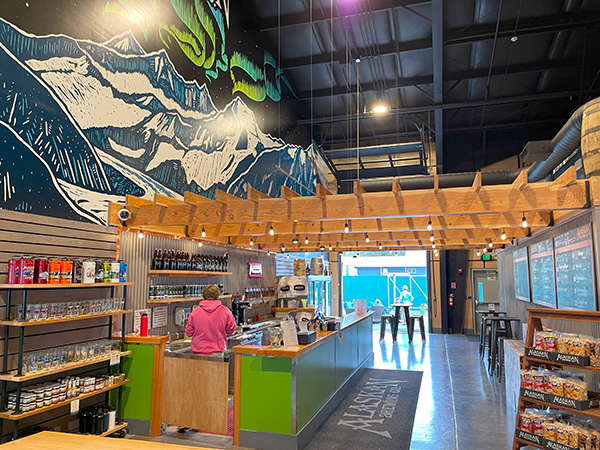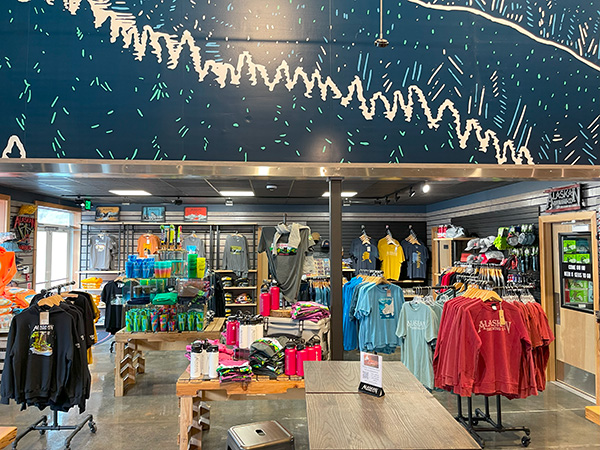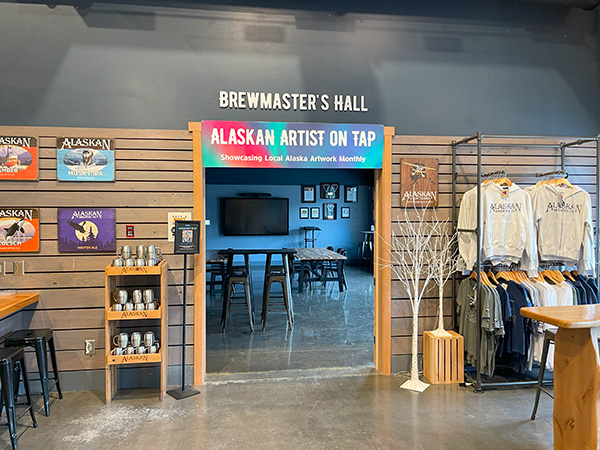 5364 Commercial Blvd
Juneau, AK 99801
United States
[launch map]
+19077805912
Visit Web Site