(Downtown, Juneau, AK)
Scooter's 1649th bar, first visited in 2023.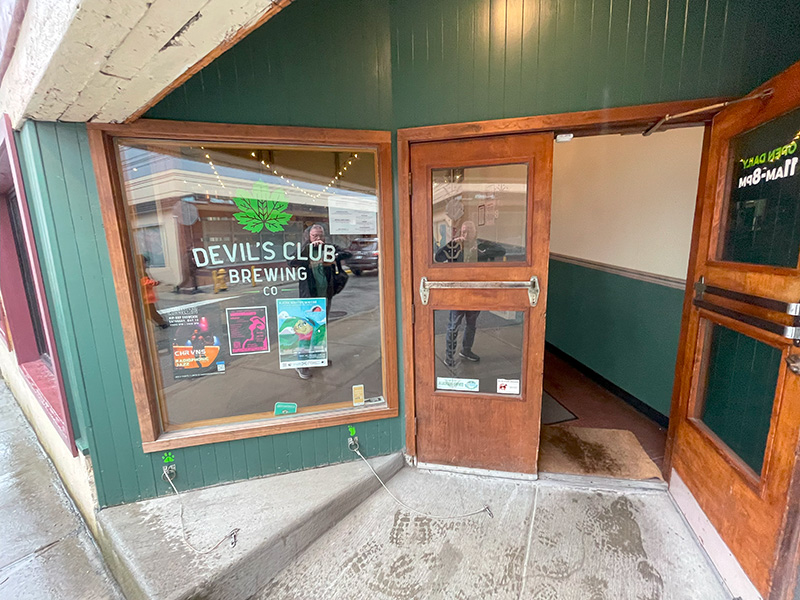 Came in here for a few beers after separating from the rest of the group during a shopping excursion.
For some reason I forgot to take any interior photos except of my flight, but I know they served food and had a merchandise display. There was no apparent outdoor seating.
In accordance with Alaska's looney brewery laws, there was no seating at the bar counter. I am almost certain that this was the brewery that had a sign listing all the ways Alaska's brewery laws forbid fun (no NV, no music, no playing games) but I honestly can't say for sure if that was this brewery or one of the others since that photo has somehow vanished.
I had the Signature IPA, the Cocoroon Imperial Hazelnut-Coconut-Macaroon Pastry Stout, and the Wafel House (Pastry stout brewed with stroopwafel).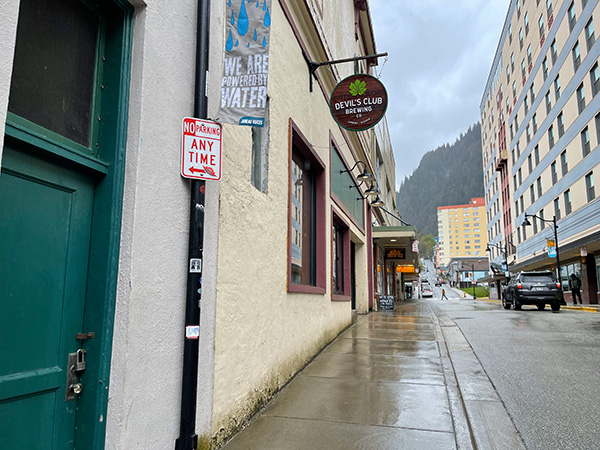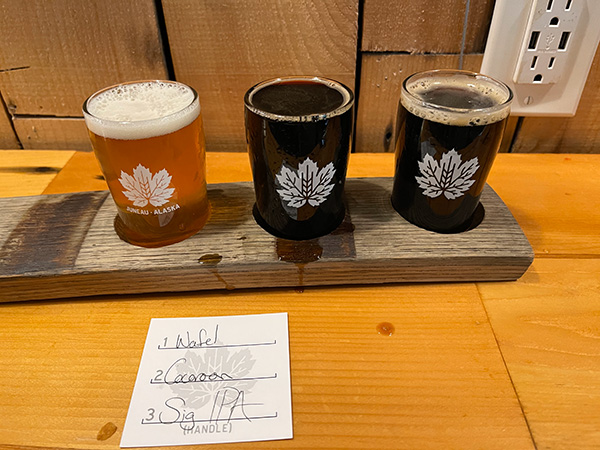 100 N Franklin St
Juneau, AK 99801
United States
[launch map]
+19075232739
Visit Web Site