(Caseville, MI)
Scooter's 1661st bar, first visited in 2023.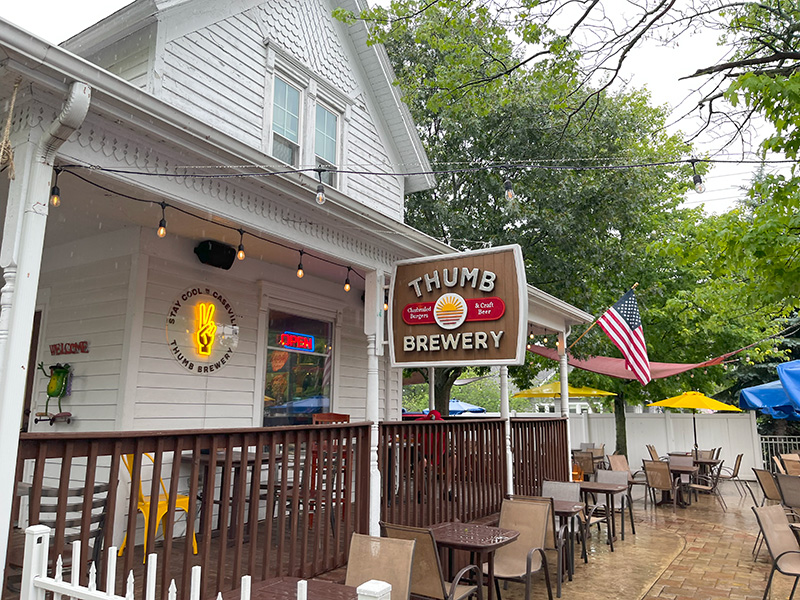 After our lunch we decided to drive over to Caseville to see the town and try the brewery. The rain was finally tapering off.
Inside was packed so we went outside to sit. Not seeing any obvious signs that there were servers, a couple of us went inside to order drinks only to be shooed back out with a server following us.

I had half pours of the Coconut Porter and the Kona Coffee Stout. I liked the latter so much I ordered a full pour to follow it up.
I bought the group's rounds and after I paid the final total seemed too low so I asked her to look up the details and reads them back to me. Good thing I did, I had misplaced a decimal point and accidentally tipped just $2 on a $99 tab. I quickly apologized and handed her a twenty. Accidental assholery averted!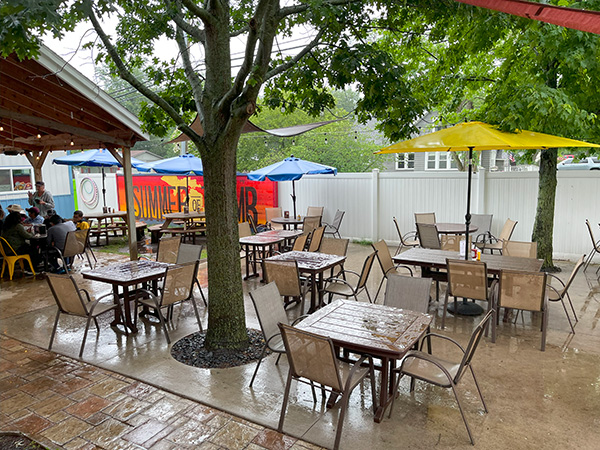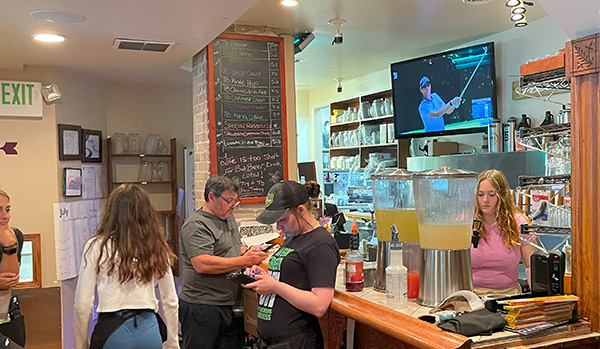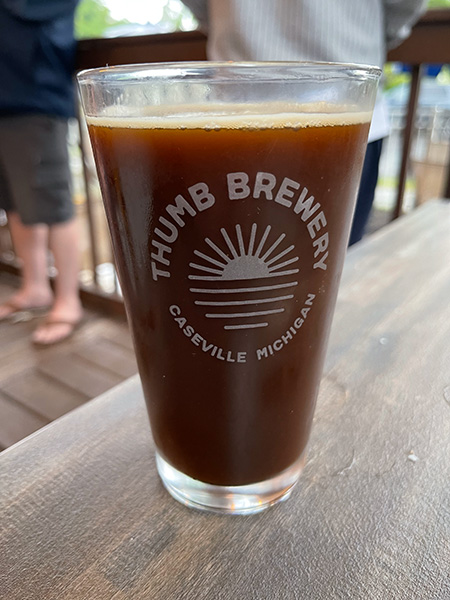 6758 Pine St
Caseville, MI 48725
United States
[launch map]
+19895536758
Visit Web Site